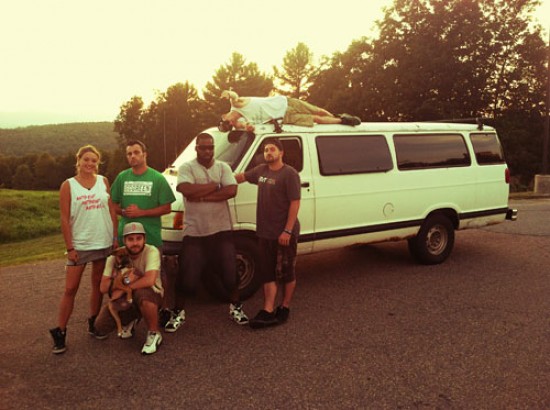 In our
previous post
about the Lynguistic Civlians ambitious & awesome Tossin' Turkeys Tour, you may have noticed there were no venue listings. This is a key detail if you want to actually attend a show. Those tour dates are now complete, and the Turkey Tossin' starts tonight in Montpelier at the legendary Charlie-O's, aka The Greatest Dive Bar in the Known Universe...
11.1- Charlie-O's World Famous
- Montpelier, VT
11.3- Dive Bar
- Providence, RI
11.6- The Branded Saloon
- Brooklyn, NY with Learic
11.8- Full Cup
- Staten Island, NY
11.9- Turtle Underground
- Colchester, VT
11.15- The Middle East
- Cambridge, MA with Pete Rock & CL Smooth | Camp Lo
11.16- Ri Ra Irish Pub
- Burlington, VT with
Mertz
|
Somewhere In The Solution
11.19- Electric Haze
- Worcester, MA with Mertz
11.21- KC's Tap
- Pawtucket, RI with Mertz | Phoenyx
11.22- Strange Brew
- Norwich, CT with Mertz
11.23- The Reservoir
- Waterbury, VT with Mertz | Memaranda
11.24- The Space
- Hamden, CT
11.29- Pine Tree Pub
- Warren, VT
Holy shit
, Memaranda is still around? Good. That cat needs to drop some new tunes.