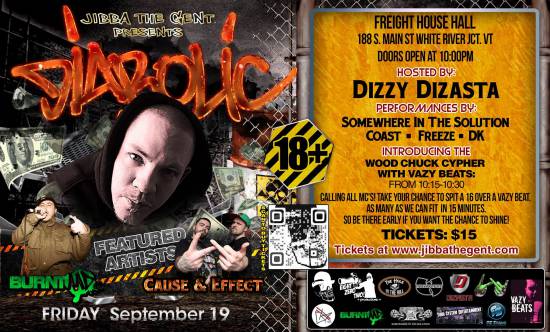 The deadline for entering our ticket giveaway is tomorrow, September 18th, at 4:20 pm EST.
Two winners will get a pair of tickets
each
-- you and a guest, daug, yeah! -- and entering the contest is completely painless, providing you don't stab yourself while you do it: send an email to powerweirdo@gmail.com, put "BURNT MD SHOW" in the title, and let us know where in the 802 (
or 603 or 518 or 413 or 207 or...
) you're from, and we'll do a blind drawing on Thursday night, audited by none other than Seven Daysie
"Best Recording Studio/Engineer"
award winner Walter Westinghouse.