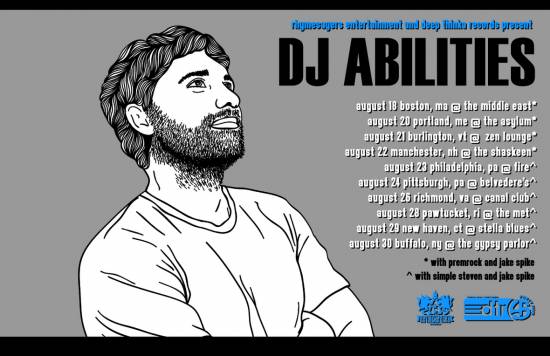 Vermonty Burns Productions is keeping it moving.
Fresh off the success of last night's
Nappy Roots show
, now they're bringing the absurdly legendary DJ Abilities to Zen Lounge. He's got tour support from NYC wordsmith Premrock -- whose most recent album
is outstanding
-- and Denver, CO lunatic Jake Spike. This is going to be a very entertaining show, and another big win for one of the best promotion teams in the state.
We'll have more updates on this show shortly; meanwhile, you know...
get psyched
.