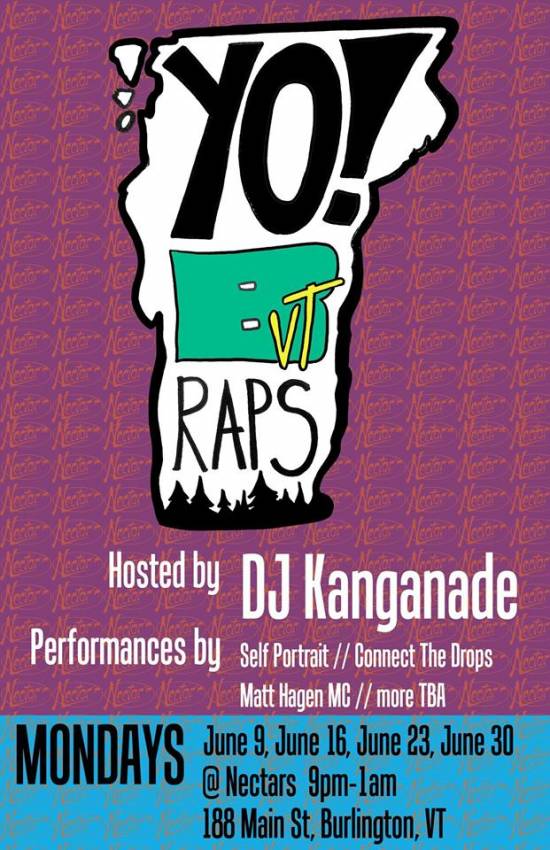 "Bringing it back to old school with weekly hip-hop performances and Dj sets!"
Well,
hell yeah.
That is a proposition we can get behind. This summer has been a hugely encouraging explosion of local events, talent and hustle. DJ Kanga will be running a Monday night residency all month at Nectars and showcasing some native fauna. (Bring your own native flora, and remember: Don't Get Caught.)
First up: Connect the Drops, Matt Hagen MC, and one of the most promising new acts, Self Portrait.
We've got an interview with DJ Kanga coming up shortly, but in the meantime, make your way downtown and check out the opening night tomorrow. More information available 24/7 at the "YO BTV RAPS"
Facebook Event Page Object Thing
.