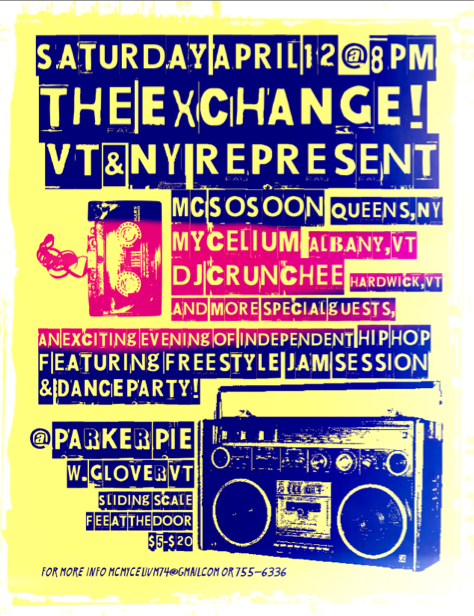 The Exchange-New York and Vermont Represents!
Saturday, April 12th from 8-11 PM at Parker Pie Village Hall in West Glover, VT. An exciting evening of independent hip hop featuring MC SoSoon, Mycelium, DJ Crunchee, and special guests! There will be a freestyle rhyming jam and a dance party to end the night.
Sliding scale fee of $5-$20.
Contact-755-6336 or mcmycelium74@gmail.com for more details.