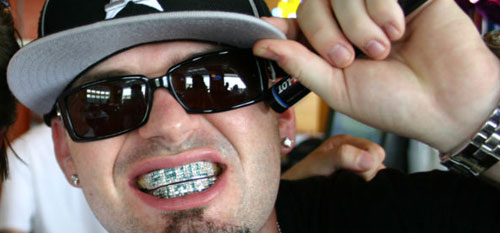 Venue keeps bringing the big names to Burlington.
This time, it's Swishahouse legend Paul Wall (
pronounced "Pawu Wawu"
) who is, bizarrely, sharing a bill with Philadelphia phenom Freeway.
Opening acts include Rude Dog Productions, the unfortunately named Cool Table Gang, and
VT Vybe
, who will presumably be doing a DJ set rather than standing on stage photographing the crowd. (But don't take my word for it.)
More details -- and tickets for sale -- at the
Venue Nightclub VT
site.