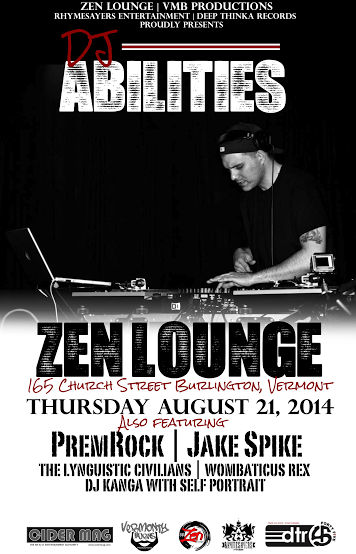 This week's Big Deal is the arrival of legendary turntablist DJ Abilities,
who has brought along an impressive bill including NYC rapper Premrock and Denver, CO circus animal Jake Spike. These cats all put on entertaining, virtuoso sets. There will also be local support from DJ Kanga with Self Portrait, Lynguistic Civilians and something called "
Wombaticus Rex,
" which is a deeply stupid name.
This is an 18+ hip hop show in downtown Burlington.
That is a good thing. $5 at the door. See you at the bar.