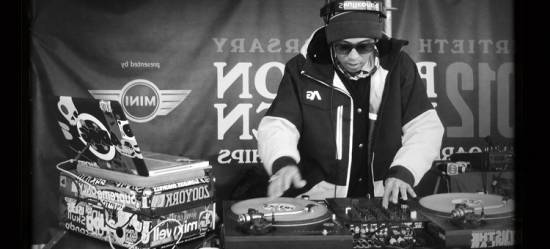 This weekend is going to be huge.
Skate Jams on Church Street,
two stages
of music at Arts Riot, and very nearly too many acts to actually list.
A-Dog Day is a serious milestone for Vermont Hip Hop -- not this dinky little blog, but the actual scene itself: you and me and everyone we know. (Most of whom are
on the bill
at Arts Riot.)
This is a celebration of an inspiring human being who left this Earth more than a little bit too soon, and also an opportunity to take stock of the culture he helped grow here. If you're not familiar with A-Dog and his legacy, start here:
an excellent Seven Days memorial
gathered from his friends, co-conspirators and protégés.
Also: big ups to the homie
Miro Weinberger
for making this possible.