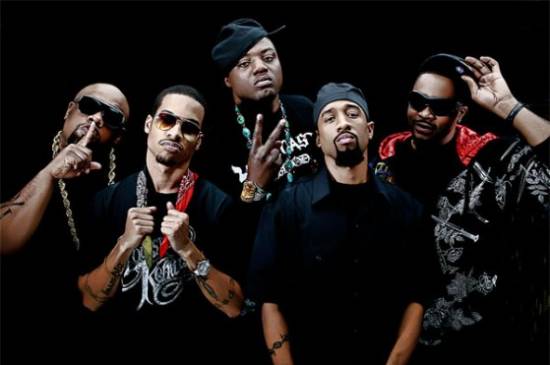 Props to Zen Lounge and Vermonty Burns Productions for bringing Nappy Roots to Burlington -- and putting in work for the Vermont rap scene, too. What I am about to describe here is very cool, and a welcome break from the usual horseshit that promoters get up to when they bring a major act though town. On August 7th, Nappy Roots will be coming through Zen Lounge, and quite rightfully, Lynguistic Civilians and Bless the Child will be opening...but there's still room on the bill.
Rather than just selling slots and watering down the show with rich kids with no talent (
aka "The Usual"
) Vermonty Burns Productions is holding a "Pre-Show"
competition
on Wednesday, July 16th. As VBP manager Scott LaValla explains,
"When doors open at the club everyone will be asked who they are there to see, then during the showcase people can also vote for there favorite act which also enters them into a raffle for two tickets to the 8/7 Nappy Roots show. The artist/group in the showcase with the most combined votes gets the opening slot as well as a feature in Cider Magazine."
Better yet, the "Pre-Show" lineup is
awesome
. Currently on the bill: BTV's most promising new hip hop act, Self Portrait, Montpelier party rap explosion Boomslang, the hard-working freestyle phenom MC Mycelium, and Southern VT fixtures G da Louisville Slugga and Ms. Sheila White.
Good news:
There are still two slots left.
If you're interested, get in touch with
vermontyburns@gmail.com
. Like, ASAP.