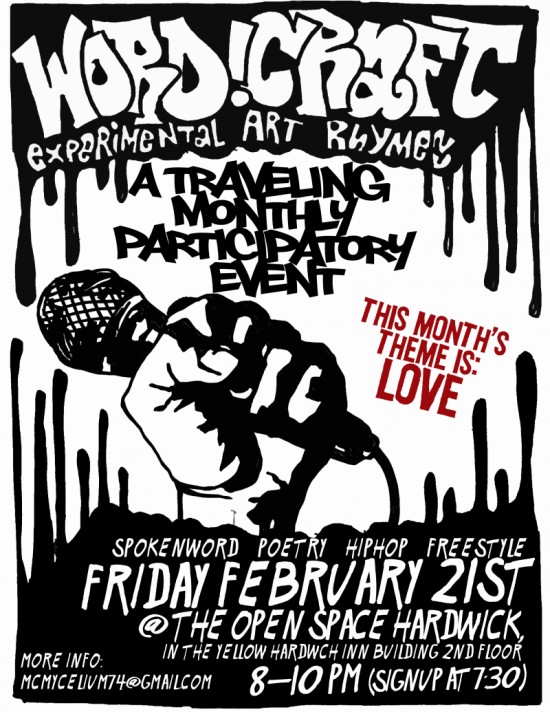 One of the most interesting experiments Vermont rap has ever seen continues to evolve...here's the straight dope, courtesty of organizer MC Mycelium.
A traveling, monthly, participatory, spoken word/hip hop event for all ages! This takes place the third Fridays of the month.
Friday, Feb.21st at the Open Space (inside the Hardwick Inn), Hardwick, VT from 7:30 -10PM (sign-ups to participate at 7:30). This is an alcohol free event. This month's theme is "Love", so whatever that means to you, bring it in written and/or improvised verse. You can also just come to listen and support lyrical artists.
The schedule for the night consists of:
7:30-8:00
Sign ups and DJ Crunchee playing beats for MC's to get warmed up
8-9
Spoken word portion of the evening
9-10-Hip Hop portion of the evening
(written pieces and freestyle cyphers with word play games)
An alcohol free event! This is not your average open-mic!
Contact-755-6336 or mcmycelium74@gmail.com for more details.