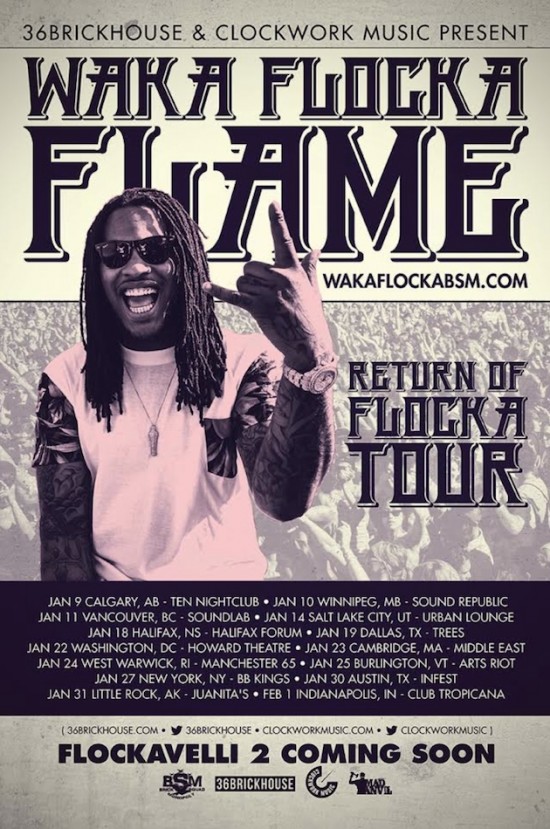 Already sold out.
Seen a few tickets on Craigslist, though: keep hope alive.
2013 had some beautifully weird rap shows -- especially Dice Raw rocking Das Bierhaus -- but clearly 2014 is going to change our conception of precisely what the fuck "Vermont Hip Hop" even means. Case in point would be the advent of Waka Flocka Flame selling out Arts Riot at $30+ per ticket. This is good news for anyone making rap music here in the 802. The past year has seen more hip hop shows in Vermont for a very simple reason: a majority of those shows are making money.
Big ups to
Arts Riot
for booking this in the first place. Big ups to Waka Flocka Flame for openly admitting he is named after The Muppet Show. Big ups to Argonaut & Wasp for their early entry into Burlington's annual "
Most WTF Opening Act Possible
" competition -- they're already a strong contender...at least until Lynguistic Civilians opens for Waylon Speed.