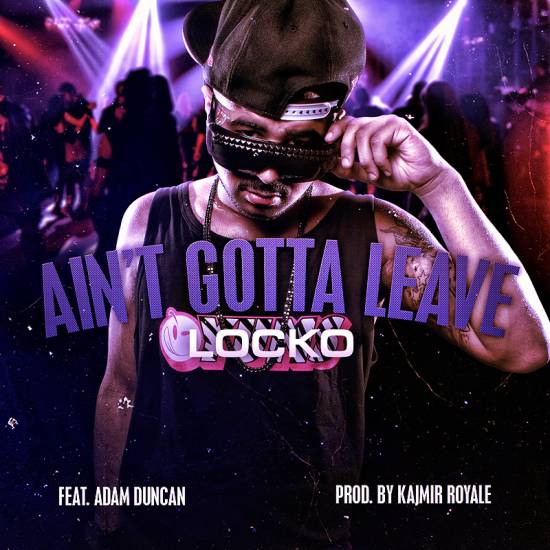 Locko has been building a following in Brattleboro off
big loud party bangers
for awhile now, and as part of our ongoing tour of Vermont rap, we catch up with the 23 year old entrepreneur...
Thirtyseven: Was there any hip hop going on in Brattleboro while you were in high school?
Locko:
While I was in high school there a good amount of hip hop around me. I always hung around the older kids and this is where I really started to get more serious about music. A few of us started a hip hop group that lasted a few years.
Thirtyseven: Do you feel like Vermont has opportunities for rappers, or have you mostly had to look outside the state?
Locko:
There are not very many outlets for Hip Hop artists in Vermont that I know of, at least in my town. However, there is a lot of local support for it, with the radio stations and venues for performances. I have looked elsewhere for most of my opportunities, though. I record all of my songs in Boston, I have my songs mixed and mastered in Los Angeles, and my management is out of Denver.
Thirtyseven: What was your experience like working with Ben Porway for the "Ain't Gotta Leave" video? Is there anything you'd do differently on your next video shoot?
Locko:
Actually, the video I did with Ben Porway was for my first single "Going Down Tonight" But the experience was good, as it always is working with Ben Porway, from videos to photo shoots everything went fairly smooth...well, as smooth as it can for a party video. It was a blast, everyone had a good time.
Thirtyseven: What have you got cooking for 2014 projects?
Locko:
I have big plans for 2014 I plan on releasing my debut mixtape along with at least 6 more videos with songs from the tape, Expect to see some notable feature names as well as production credits on that and if things fall into place a very notorious Dj host.Expect to see some more press on me this year Magazine features etc.