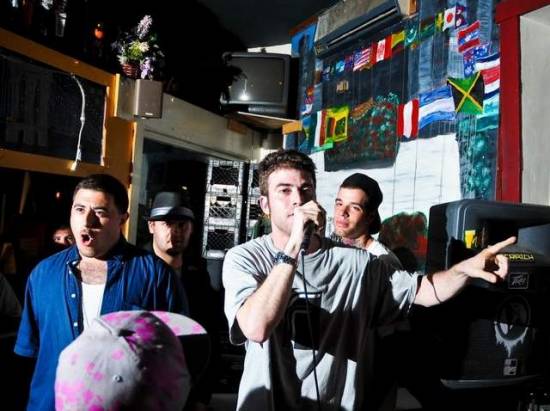 Since I can't find a poster for this event, I'll just run with this great picture from the Queen City Battle era with Burnt MD, Learic and Habit all onstage. Why? Because that dude in the middle is
probably gonna win.
I can vouch for the fact
1)
I'm gonna be there drinking, and
2)
it will be a hugely entertaining night. If you're old enough to join me at the bar, the cover is a mere $5. Doors at 10, Battles at 11.
If anyone reading this wants to enter the ring, hit up SIN Sizzle: sin.sizzle.info@gmail.com or kampusboyzent@gmail.com -- go forth and conquer.